Polyester Powder Coatings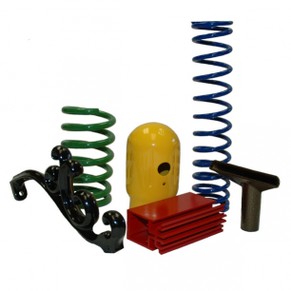 An excellent coating for outdoor products is a polyester powder coating. With 1.2 mils to 3 mils thickness and proper pretreatment, polyester coatings are great for patio furniture, reflective lighting, lawn mowers, fencing, hand railings, playground equipment, automotive parts, exhaust fans and many more outdoor applications. With the addition of TGIC (triglycidyl isocyanurate), the coatings get better edge coverage and increases the UV protection. We have had some polyester applications pass 1000 hours salt spray.
Please call us now to discuss your application problems. We will be honored to work with you in deciphering which coating system will work for you.